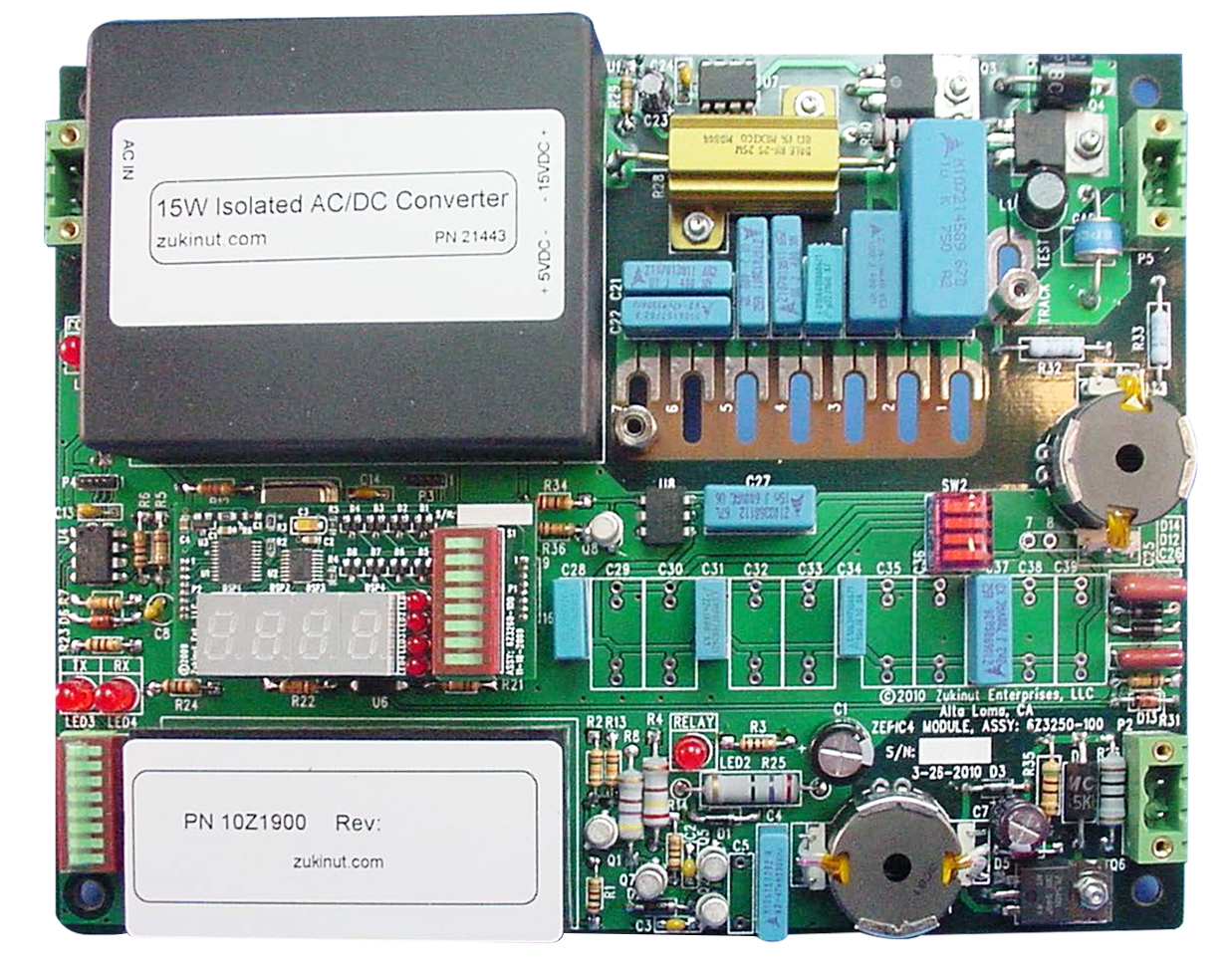 The ZEPIC4 is a high frequency track circuit designed primarily for use in yard switch protection applications. It is a 4-wire vital design featuring a module form factor that allows for "drop in" replacement of the US&S high frequency track circuit. As such, the ZEPIC4 operates on the same frequencies (46.7KHz, 57KHz, 71.5KHz, 89KHz) and power as the US&S unit it replaces. However, the ZEPIC4 is a single module solution that can be configured as a transmitter or receiver and any of the four track frequencies. The ZEPIC4 represents a significant advancement over the prior art with such cost saving features as diagnostic codes, elimination of track side soldering and external calibration equipment.
No external components of test equipment needed for calibration
Diagnostic troubleshooting codes with built-in display
Excellent shunting sensitivity
High Frequency output ideal for yard switch protection.
Single module can be configured for either transmit or receive function.
Configurable for any of the following frequencies: 46.5 KHz, 57KHz, 71.5 KHz, 89Khz.
Built-in isolated power supply allows module to run on 90 to 150 vac Or 9 – 30 VDC
4-wire design
P/N 21441
Note: This product was designed for freight classification yard applications.